All small-scale business have to encounter their financial assets as well as reports to enhance their profits. Unfortunately, hiring a whole new team to manage accounts is not easy. In addition, another important aspect of identifying includes which accounting services for small business are vital for them as there are dozens of accounting services available. Thus, it is essential to make criteria of service range, cost, data security, and flexible service level agreement. Not only here will we discuss which nine accounting services for small business are essential to ponder, and why they should not be neglected by any small business.
5 Things To Look For Before Choosing Accounting Services For Small Business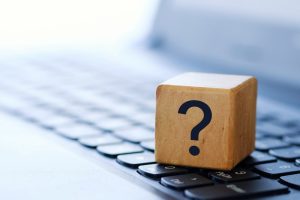 Once you have chosen to outsource any company to get accounting services for small business. The next essential step is which services your company is lacking. It can be useless without prioritising which services you need from a company you are going to outsource. For instance, we strongly believe that performance, efficiency, and financial monitoring should be on the top of the list to consider. Besides, there are a few other dynamics to think over, as well. Have a look at them!
1.
Which Bookkeeping And Accounting Services Do Your Company Needs?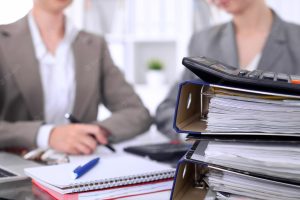 Preparing the reports, finance balance sheets, and payroll at the end of the month is tough. It is crucial to encounter the receivables and payables at the end of the month. Thus, you need somebody to prepare the bank reconciliations. Knowing what your in-house staff is responsible for and what other duties you need to accomplish from outsources is essential.
2.     Reasonable Cost Range
All bookkeeping and accounting companies have their schemes. For instance, some of them charge on an hourly basis while others do it every month. So you have to consider the payment terms that fit your budget and requirements. However, do not make any decision by relying only on cost-effectivity.
3.
Expertise
Most importantly, you must consider a company with skilled and professional resources. Also, they should have sound knowledge regarding accounting services for small business. Ensure that you take recommendations from the current clients. Plus, check their reputation in the market as well as financial stability. Likewise, you need to consider the ability to deliver consistent and high-quality results for the company you are outsourcing.
4.
Data Security
From our point of view, data security is integral when outsourcing accounting services to small business. The well-renown firms handle clients' data confidentially and make sure that transaction is safe.
5.
Flexible Service Level Agreement
Bookkeeping and accounting service providers should exactly match the requirements in future. Therefore, consider checking the terms and conditions before making a contract; you have to be aware of the policy regarding terminating the agreement if there is any issue with their working strategies.
List Of Vital Accounting Services For Small Business
The bookkeeping services include financial records, the creation of income statements, balance sheets, and other financial statements. A bookkeeper will perform operations like staff submitting invoices and processing payrolls. A record of invoices and other expenses will be checked daily.
The next crucial accounting service includes accounts preparation and management. The outsource company assists in implementing the internal systems that help generate the data for management.
New Business Forecasting and Planning
The accounting services for small business include planning and forecasting to help the firm grow. Assistance in business forecasting is important irrespective of any stage or structure. The outsourcing company provides assistance in each step to provide business advancing solutions. Also, this service helps to realise the goals and opt for smart solutions for tax efficiency and planning, insightful reports, and accounting services. Also, if you want to know how your firm can grow with accountancy services, click here. 
The accounting services for small business includes company formation. You can get limitless assistance to form your company via live chat, phone calls, or in-person meetings. Moreover, it is important to protect the guarantor's possessions which is possible by registering your business. Plus, create a liability partnership; you can bound your obligations and take advantage of tax benefits.
Cloud accounting is one of the best accounting services for small business to grow. As it provides instant access to connect with the clients. In fact, it gives fostering dynamic interaction between consultant and firm. There are several cloud accounting applications that aid in system deployment as well as training. Besides, clouding accounting services for small businesses include flexible bookkeeping, smart management, and outsourced finance director.
Payroll services include tracking the working hours, distributing payments, calculating employees' pay and depositing directly to an employee's bank account. A third party can hold these responsibilities. They can handle payroll responsibilities feasibly and more efficiently. Best of all, some accounting service providers offer customised payroll services to fulfil your requirements.
 Accounting service providers have skilled accountants who can provide the best advice to customers for tax planning. In addition, it enhances efficiency, standardises procedures, and automates activities by linking with third-party software to save your effort and money.
Organising and managing accounts are vital to managing any firm and pushing it to a better level. Knowing the company's goal, values, and how it works is essential. So, managing accounts with a third-party resource is a great approach that focuses on developing and analysing data.
Tax Planning for Businesses and Individuals
When we talk about tax, there are several duties included, like managing income tax, tax on capital gains, tax on corporations, income tax, VAT, inheritance tax, PAYE, taxation of trusts, etc. The company can get assistance from accounting service providers by implementing certain tax planning strategies and reductions.
The Conclusion
Business Assist Accounts accounting services are made to aid in growth by remaining systematic. We deliver a comprehensive range of accounting services for small business, including cloud accounting, bookkeeping, payroll, company formation, new business forecasting and planning, tax planning, and more. We have a complete team of professionals who can provide a complete bookkeeping package for your needs at an affordable rate. Get in touch now for free consultation.