The secret behind informed business decisions is to track your finances. It is only possible when you have accounting and bookkeeping services. The accounting process includes expense and income tracking to be aware of the business's economic situation. The bookkeeping services include a process to record financial transactions to keep the record of income and expenses. A bookkeeper ensures that employees handle payroll and file expenses and invoices in everyday operations. This article will tell you in-depth about bookkeeping and accounting services so you can decide for your business to hire a professional for this task. Also, you will know about one of the top accounting firms in London and the reasons for hiring them to handle your bookkeeping tasks.
Duties Of Accountants and Bookkeepers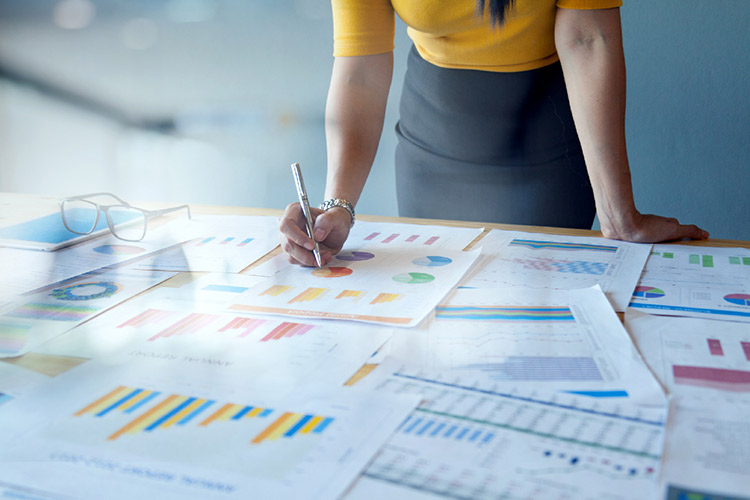 A bookkeeper has a duty to keep records of the business's financials. On the contrary, an accountant has to make financial strategies. This person is responsible for preparing audits and tax planning and offers business analysis. Also, one person can perform bookkeeping and accounting tasks, but you should know what tasks are involved specifically in them.
Bookkeeping
Bookkeeping assists in helping you to have an eye on the income sources and monitor your business. Here is a list of records a bookkeeper must keep in order and manage accurately. The bookkeepers of business assist accountants can provide the following bookkeeping services:
 

Sales & purchases

 

Loss and profits

 

Expenditures

 

Bank statements

 

Cash flow analysis

 

Employment taxes
Accounts Receivable
It is another important record to keep a charge against the outstanding sum from the credit sale. For example, a sale was conducted by the money is not paid yet however credited. 
Accounts Payable
This is a specific amount that is given to the vendor for completed services and goods. For example, a business owner of a small setup might have short-term payments to the banks.
Tax Planning
Tax planning is important to ensure that everything is held correctly. Additionally, it is essential to reduce filing errors and prevent audits which are not necessary. In this case, the accountant assists you in saving money as their job is to check the tax codes and regulations. So they give the best suggestions on how to keep aside the expenses, so there are no blunders later to surprise you.
All these duties of accountants and bookkeeping can now be performed by our bookkeepers for your company. Read on to know the reasons for hiring bookkeepers from us.
Reasons For Hiring Bookkeeper Vs. Doing It Yourself
We provide a range of bookkeeping services, including recording financial transactions and preparing financial statements. Our expert bookkeepers can prepare balance sheets as well as income statements so that you can track the information on the books to make the right operating, spending, and financing choices. Business assist bookkeepers prepare the bookkeeping records for the external and internal users. In this way, you would be aware of the company's financial position and monitor the transactions.
Reasons To Hire A Bookkeeper From Business Assist Accountants
     

We focus on the core operations.

     

We follow compliance with regulatory and statutory laws.

     

BA accountants provide ideal bookkeeping solutions for your company.

     

We have all kinds of bookkeeping experts.

     

We check your company's cash flow by sending the invoices on time.

     

Our bookkeepers record income and expenditure
Tips For Hiring A Bookkeeper
After noticing the accounting and bookkeeping services, you wonder whether it requires DIY or hiring a third–party to hand over the tasks. Another essential thing to consider while making this decision includes the frequency and volume of the financial tasks that need to be done. For example, do you have to prepare weekly, monthly, quarterly, or yearly reports?
Besides this, you have to consider your financial knowledge if you decide to do the accounting and bookkeeping tasks yourself. Is there someone in your office who can handle the bookkeeping tasks? If not, then an accountant fits best for that role.
Following are some tips that you must know while hiring someone for accounting and bookkeeping services:
 

Check the proficiency level of the

accountancy service

provider

 

Ensure that candidates are educated in technology and accounting software

 

Ensure that candidates have sound knowledge regarding accounting policies
How Can Bookkeeping Services Really Make A Difference To Your Business?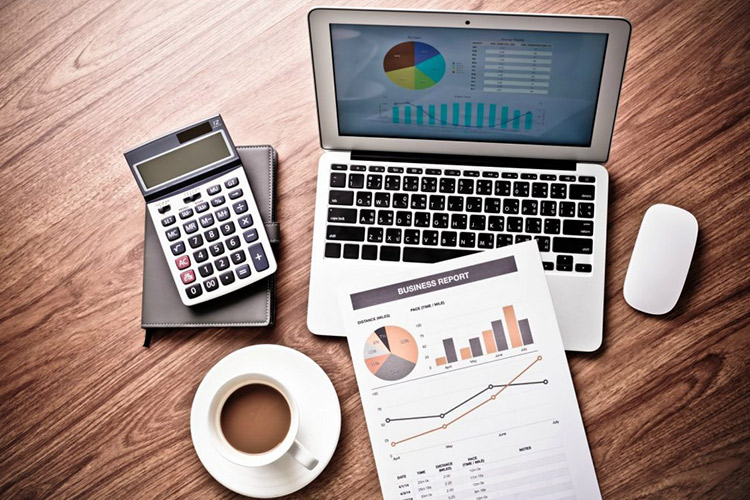 It is important to know how accounting and bookkeeping services can assist in growing and sustaining your business. The bookkeeping services are essential to denote the financial health of your business, and the underlying structure is what really matters. You can see that implementing bookkeeping services can consistently maintain the financial procedures to boost the company's health. Plus, it aids in creating and encouraging uniform tracking, reporting, and payment.
The value of accounting and bookkeeping services is not measurable because it protects the business from dangerous risks and other costs. Furthermore, a bookkeeper has to be in charge of coordination with other members and managing departments for approving purchases and gathering expense reports. The activities require management, mathematical, and organisational skills to perform the bookkeeper duties.
Bookkeeping services can save your expenses and enhance your organisation's efficiency to enhance future profits for decades. And the best thing? The team of bookkeeping services decreases the overall expenditures. They maintain the books to prevent large mistakes and penalties and help you stay alert for mismanaging the supplies. Plus, it saves your time since the owner does not need to perform these tasks. Not to remark that having up-to-date financial statements is an amazing benefit.
Another important decision to make while choosing the bookkeeping service is: Do you need single-entry or double-entry bookkeeping? For instance, single-entry bookkeeping involves adding transactions for once, and this method is suitable if your business is quite basic. If you do not want to get involved in the inventory yourself, you must get single-entry bookkeeping services. However, startups and other businesses are using double-entry bookkeeping services.
How Can Business Assist Accountants' Bookkeeping Services Assist Your Firm?
Considering accounting and bookkeeping services are some serious choices that a business owner has to make. No doubt, there are plenty of bookkeeping and accounting benefits. A bookkeeping service provides several strategies to manage the company's financial aspects. So, bookkeepers provide the ideal approach to growing your business by encountering all the errors and updating the books on time. BA accountants offer accounting services such as preparing tax returns, invoicing, cleaning accounts books, managing accounts receivables and payables, managing reporting, and undertaking budgeting. So link up with us today to get the best accounting and bookkeeping services for growing and running your business smoothly.