Almost 45 years ago, technology vendors came up with the first accounting software; since then, it has changed and eased accountants' jobs. The programs which ran on the computers have replaced the ledgers, and several tools are no longer crucial for crunching numbers. With the passage of time, accounting is progressing rapidly due to astounding cloud-based accounting systems. It is similar to other cloud accounting software, but such drastic change has never occurred with such flexibility whilst decreasing capital expenditures and increasing human resources. Cloud accounting services offer several advantages to business functioning, which depicts why it became popular in such a small period. Without further delay, let's get to know more details about cloud accounting services and software.
What Is Cloud Accounting?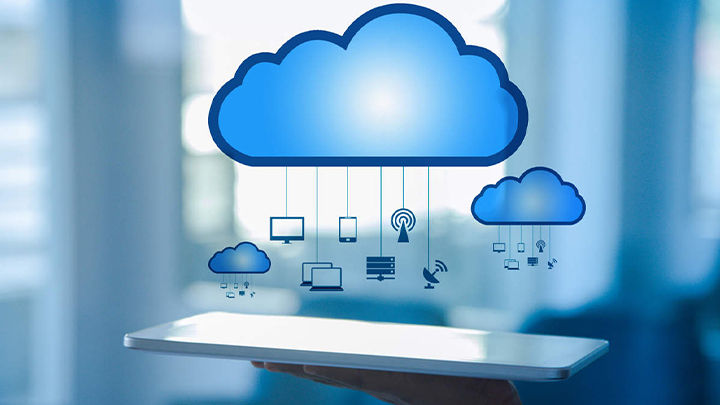 Cloud accounting includes performing several accounting tasks, including managing books, balancing financial reports, and using software that operates in the cloud and delivers an as-a-service model. The third-party accountants can feasibly manage the accounts receivable and payable, general ledger, and several other bookkeeping tasks with the cloud accounting services providing application.
Similar to other cloud-based programs, cloud accounting operates as per the cloud provider's platform rather than using a local drive. Users have access to tools and don't have to stay at a particular place to know the business's financial state.
On-Premises Accounting Vs. Cloud Accounting: Differences
Previously, the accounting systems were easy to access on-premises, which means they were running on the computers of the accounting time. Plus, the accountants own a hard drive to maintain and compile the data of the company.
Usually, those accountants who need access to software require a PC and specific software to work and store all the information. Previously, it was easy to lose and quite vulnerable to damage. At the same time, the older accounting management on-premises can never match the flexibility of cloud accounting services and the latest software. For instance, the business is accountable for software upgradation, which is not cheap and quite time-consuming. This is a major difference from the SaaS accounting services, where software takes everything to care for the maintenance, upgradation, and annual license cost.
It is crucial to note that cloud-based accounting services secure the company's data and make accurate financial records to prevent problems later. Best of all, the cloud accounting services make the user experience of accounting more enjoyable with Xero and QuickBooks. Surely, cloud accounting software can make your business prosper to the maximum limit.
6 Reasons To Consider Cloud Accounting Services
Cloud accounting software ensures reliable business practices which assist the company in thriving in any condition. Below are some reasons why every firm should choose cloud accounting services.
1. Easier To Operate & Cheaper To Buy
The cloud accounting system is cheaper than on-premises accounting because there is no need to get hardware or add bills from the maintenance and upgradation because the vendor will be taking care of it. In addition, the company do not need to get VPN software or any specific place for the workers to work in-house.
2.
More Predictable Costs
The company do not need to worry regarding predictable costs, and it is feasible to spend on the accounting solution yearly. With cloud accounting software like Xero, everything is merged into one cost, and the additional cost for the users is clear. That will maintain your IT budget and spend it in other business areas.
3. Get Benefit Of The Modern Technology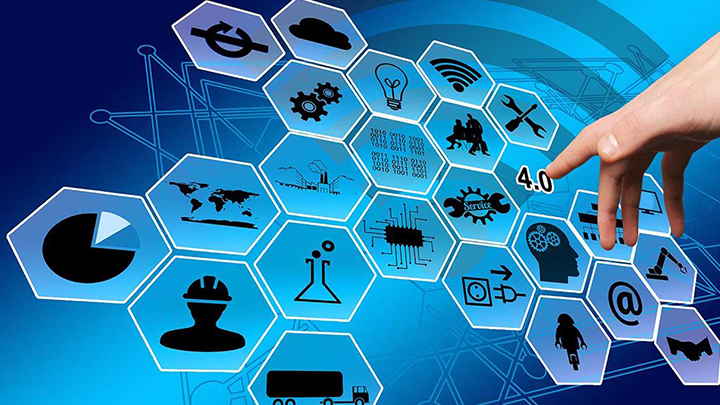 Regular and recent updates mean that users can easily take advantage of modern technologies, which provides extra business gains. Upgradation that enhances functionality benefits the organization without any extra investment.
4. Top-Tier Infrastructure
The latest cloud vendors support several organizations, and that requires top-tier infrastructure. The data centres have a certain structure that delivers reliable performance, scale, and security. Several business owners do not match the capabilities of retailers because it requires expertise.
5. Better Business Continuity
The data kept in the accounting system can be critical and expansive, and dropping it can be discomforting. Cloud accounting software consists of a security blanket because of a remote server and data is backed up in other locations. However, it is not the same case with on-premises systems.
6. Unify Your Business
Cloud solutions are present for all the operations that serve as a base to run your business on cloud bases. For instance, linking these solutions lets you keep track of clients as they migrate from leads to paying customers. The general ledger will then be updated automatically with the transaction. But when everything is on the cloud, the employees can easily access data and facts to make adjustments from any place.
The online cloud accounting software helps small business owners connect with their data and accountants. Plus, the cloud software assists in integrating the ecosystem with the 3rd party apps. No doubt, it is cost-effective and feasible to use. In the cloud system, you do not need to install the applications on a computer.
When Should A Company Get Cloud Accounting Services?
As you read several perks of considering the cloud accounting software and its services and lower costs, several companies are adopting it for their company from the beginning. Also, the starting-level accounting systems are offering better cloud versions, and you can easily drag more customers into a certain position.
As you know, accounting and finance are the origins of businesses, and they can monitor transactions and financial health at any cost. Without any proper financial practices, the business cannot last long or grow successfully. Plus, there are several risks regarding tax regulations and other financial operations. When a company starts, it utilizes spreadsheets and other manual system management programs for managing the general ledger and accounts. Nonetheless, this approach is cumbersome and proves to be unmanageable.
Business Assist Accountants are offering cloud accounting services for small businesses to address such common problems. There is now software available for all sole proprietorships, multinational enterprises, and small and large-scale firms, proving logical for any industry. So why wait? Start managing and growing your business by choosing us to provide top-notch cloud accounting services and small business accountancy services.