Several small businesses, entrepreneurs, as well as start-ups find it hard to hire a skilled accountant to scale accounts easily. Accounting services are vital for small and large businesses. All companies must deal with the financial statements, accounting operations, financial data, and preparation of the ongoing invoices. 
These days, finding a perfectly skilled person in a budget is stimulating. More than 1/3 of small-scale businesses have accountants to manage their financial aspects. In fact, outsourcing accounting services for small business are not easy to do by themselves as their employees do not have experience.
Nevertheless, it is believed that businesses must do bookkeeping on their own. Moreover, the accounting services for small business are quite efficient and cost-effective simultaneously. 
Unfortunately, doing the accounting services is impossible if you don't have particular skills. Plus, the staff has to deal with a plethora of accounting tasks. In addition, 62 % of small businesses think they are overpaying their taxes. This statistic makes outsourcing small business services essential for a company with the right skills and experience.
For this reason, several executive directors have predicted that outsourcing accounting services for small business was a positive decision. There could be an adverse effect on the clients, business, and staff. So here we are going to show seven benefits of accounting services for small business. Without any delay, let's' have a look below:
How Accounting Services For Small Business Are Valuable?
1.
Cost Efficiency
Generally, business consider outreaching for their tasks extra and think it to be needless for their firm. This is not the true acuity, at all. Besides, the customers who find the accounting services look forward to reducing the additional costs without compromising quality. 
For instance, outsourcing accounting services for small business are highly considered because many companies provide them at a low rate. Typically the labour cost is low and in their own place. More than that, outsourcing can save your money on giving taxes, benefits, office equipment, and giving salaries or perks to the employees. There is no harm to the productivity that arises to hire new full-time employees. The company only has to pay what they require.
2. Reduce Costs And Time Of Hiring New Candidates
If you look closely at the recruitment procedure, this is not an easy task. It requires time and resources to manage and create the right recruitment plan. Starting with reaching out to skilled employees, calling out for interviews, shortlisting the applicants, interviewing them, and hiring them. 
The recruiting procedure takes a lot of time and costs, and you have to spare time for the employee. Most firms do not like to spend time hiring a professional bookkeeper. Side by side, time is related to expenses. So, accounting services for small business is considered for making savings.
3.
Time-Saving
As your firm grows, it is crucial to spend more time on scaling business rather than saving up for money. Consequently, outsourcing tasks like accounting services for small business helps to focus your possessions, energy, and time for business strategies. It will fetch more revenue, networking, and building connections with your new or old clients.
4.     Expert Auditors and Bookkeepers
Outsourcing accounting services provides the possibility of hiring a professional with better proficiency at a low cost. Plus, bookkeeping service firms must enhance their skills and qualifications to stay modest in the market. 
Suppose there are 50 people in an office. They have to share accounting trends, tools, and solutions. Several accounting companies must deal with widespread courses and training with continual participation to get more. By choosing accounting services for small business, you ensure that your bookkeeping is reliable and handed over to an expert company.
5.
Scale Accounts Easily
The accounting service for small business provides the handiness to scale accounts easily without any issue. For instance, the bookkeeping and accounting tasks can enhance the duties of one employee, so it is better to hire accounting services for small business. 
Best of all, there is no need to pass on a hectic recruitment procedure. Furthermore, bookkeeping providers also charge on a daily basis. So you can scale the hours as per the company's requirement.
6.
Automation Technologies
Most businesses are using accounting automation techniques to save time and to scale accounts easily. Surely, it will save and reduce the risks for the company. The automation techniques are reducing human errors. In addition, accountants can get real-time reports. 
They have the potential to catch potential problems and quickly resolve them. In addition, it reduces the prospects of internal mishaps. The accounting services for small business use automation tools, which include Sage, SAP, Xero, Visma, etc. Using excel sheets only is time-killing if your current accountant is using it.
7.
Bookkeeper – An Advisor
A reliable and professional accountant provides advice on making accounting more effective. The accountants work for several companies to gain experience from several clients, whether it is regarding accounting software, finance, or taxation.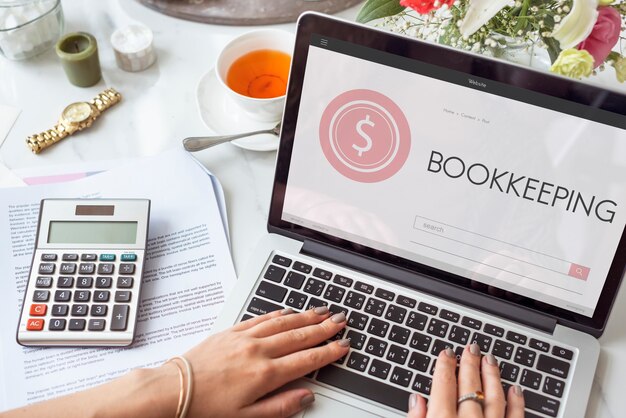 When Must You Consider Accounting Services For Small Business?
Accounting services become a must as soon as the following situations occur:
 

A small firm does not need a bookkeeper for full time but a candidate with the skills to manage the office.

 

A firm of any size cannot find a candidate with the right abilities at a low cost.

 

A company is finding more opportunities to scale accounts easily and bookkeeping services.

 

The additional services are necessary when extra help is essential at the end of the year. For instance, the temporary services include maternity leaves and additional holidays like sick leaves.
Nonetheless, when you hire a professional person, you still have to deal with invoice approval, preparing and making deposits, and more.
What Does Accounting Services For Small Business Include?
     

Bookkeeping

     

Reporting management

     

Payroll services

     

Account receivables

     

Account payables
Extra Advice:
If you are hiring a large accounting firm to audit, you must continue using other companies for bookkeeping purposes. Due to self-regulation, a CPA firm that does auditing cannot perform bookkeeping simultaneously for that company.
Final Verdict!
All in all, there are noteworthy advantages for clients who consider accounting services for small business. Starting with cost-efficiency and winding up with suppleness in mounting several functions. In addition, bookkeeping is essential for all sorts of firms and businesses, but it is intricate. It needs experience, skills, and time. If an employee does not have accounting experience, several errors decrease your business's rank or make it go bankrupt. Thus, Business Assist Accountants is a dependable source for accounting services for small business to scales accounts easily. We offer several bookkeeping services that you can check out here. Or you may ask for a quote anytime!